Message from our Director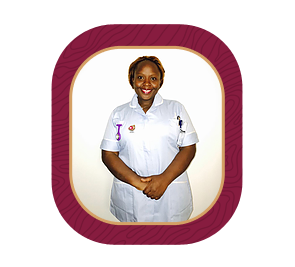 Paulina Lubega, Registered Nurse
Director
I am a registered nurse with the Nursing and Midwifery Council (NMC) who believes that over time, basic nursing care desires more than it is currently offering. ​

My 20 years plus work experience as a staff nurse in a nursing home, acute hospital wards including mental health settings, working as a nurse assessor for the Clinical Commissioning Groups (CCG) and nursing manager in the community, has equipped me with vast knowledge that is key in providing all our clients with the best possible care at Muzaana Care Services (MCS). ​

Pressure ulcers (bed sores) and recurrent hospital admissions have become the norm. This is due to delayed detection of early warning signs and lack of knowledge. At MCS we work tirelessly to ensure we minimize the risks. ​

Those who would like to spend the last days of their lives in their own homes are not able to due to lack of capacity in the community. At MCS we ensure to preserve the clients wishes and work in their best interests to maintain them. ​

To achieve our intended goals, we complete a holistic assessment of our clients, through their personal, nursing, and complex care needs. At MCS we also provide a person centered care to all vulnerable people in their time of need. ​

My personal experience through nursing members of my family, has given me a depth understanding and appreciation of how challenging this can be. Therefore the care we render to our clients at MCS is the same we would want for our family members. ​

We give expert advise around personal and nursing care. We do not only look after the sick and vulnerable but also support their loved ones and main care takers to manage these very difficult and challenging times.
"Your care is safe in our hands, therefore very close to our hearts."